Our Editor-In-Chief recently made the observation that when he posts pictures and funny stories about our Office Panthers, Alessandra and Stella, his engagement in the form of likes and comments goes way up.
(In fact, his post on this topic was the most "engaging" post he made that entire week!)
When you consider that Grumpy Cat has made over $100 million in her few short years so far, including authoring a New York Times bestseller and starring in her own Lifetime movie, it makes sense that our EIC stood in line half a day just to meet her: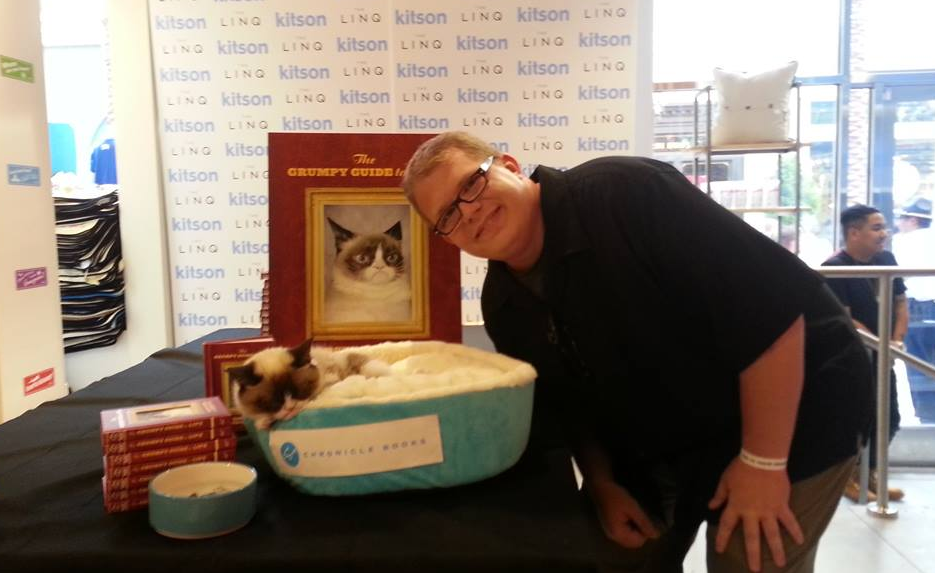 Now, enter an Indiana University Media School study involving over 7,000 people, including the humans owned by Lil BUB.
The data showed that people felt less anxious, annoyed and sad after watching a cat-related online media.

And in good news for procrastinators, the positive emotions sparked by watching cat videos outweighed any feelings of guilt over time wasting…

…"Even if they are watching cat videos on YouTube to procrastinate or while they should be working, the emotional pay-off may actually help people take on tough tasks afterward," [Indiana University Associate Professor Jessica] Myrick said.
So, if you're a focused billion-dollar entrepreneur and you haven't watched a cat video yet, then enjoy our Office Panthers at play.
Alessandra is the volleyball player, Stella sits on the loveseat awaiting her free consult call.