On Friday night, an animal rescue and adoption center called Kitty Harbor, where one of our readers adopted a cat some years ago, posted about an adorable (and meme-worthy) Tortoiseshell kitten named Sprocket: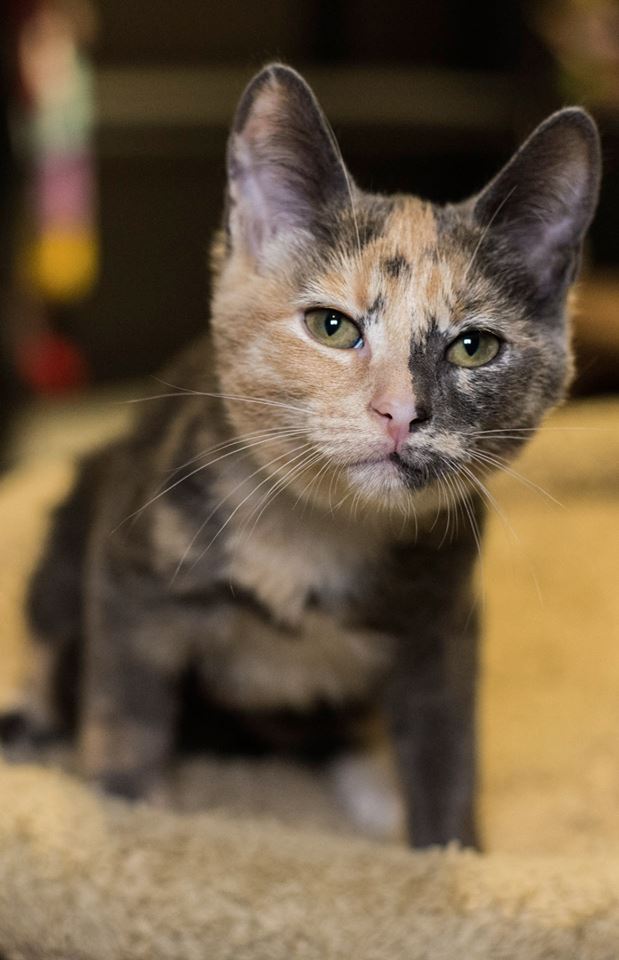 We had two ideas.
First, to relocate to digs that allow more than two purrsonal assistants.
Second, to change the language a little:
The caption reads:

"Sprocket has the face of an angel. Don't you agree? Remember that we open for adoptions at noon sharp tomorrow! Get ready!"

We would re-word that as follows….

"We agree, Sprocket has the face of an angel! Come to Kitty Harbor tomorrow at Noon and take her home!"

See what we did there? 🙂
This got us thinking.
From time to time, we spot a huge persuasion error folks make, in which they literally cancel out their own point.
Here are three examples:
"Is it not true that Earth is round?"

"You'd think that giving to charity is the right thing to do… no?"

"There's nothing better than a delicious stick of chewing gum, don't you agree?"
Do you see the problem?
Three Little Words: "Not…No…Don't."
In all three examples, the person making the point simultaneously plants the seed that what they are saying is not true.
Plus, they invite counterpoint by a) phrasing it as a question, and b) pre-assuming agreement with an answer that might not agree with their reader's truth.
Let's counterpoint right now, just to illustrate the problem with the above statements:
"No, Earth is actually sort of an oval." (Sources: Scientific American, Universe Today, NOAA, BBC)

"No, there are plenty of good reasons not to give to charity." (Sources: Marketplace, Consumer Reports, Readers' Digest, Metro, Business Insider)

"No. Singapore has the right idea on chewing gum." (Sources: BBC, Business Insider, Mercola, ABC News, Wall Street Journal)
That was easy.
99% of the time was spent Googling source links for what we already saw as our truth.
Avoid Contradicting Your Own Assertions – Unless You
Want

Them Contradicted

1) Use affirmative statements, embedded with commands and suggestions.

2) Be LESS specific.

3) Along with that, try agreeing, rather than asking.  Watch this:
"I agree, Earth is not flat. Look at the shadow it casts on the moon."

"I agree that doing good for others is a rewarding benefit of being successful."

"I agree that chewing gum is delicious."
These are not difficult things for most people to agree with, or at least be willing to hear objectively without necessarily having to argue.