Literally.
A couple months ago, Facebook rolled out a new capability that causes certain status updates to appear on your wall, and in your News Feed, in big text.
Like this one (used for curiosity building as part of a book pre-launch):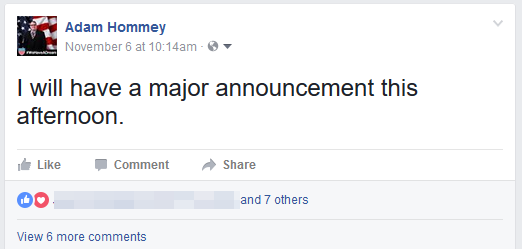 This is similar to a change Twitter made several months ago.
The purpose is to help pithy, powerful textual status updates stand out from the sea of links, images, Facebook Lives, and other elements, underneath which they would normally be submerged.
From what we gather, the rules for making a status update appear in big text are fairly simple:
Text ONLY. No links, no pics, no videos. Just text. Only text.
Keep it short – we cannot find an exact rule on this, but much of the current literature says "less than 80 characters".
Be engaging, be inspirational, be friendly, and have some fun!
We've been using this technology to test headlines and spark conversation for possible posts here on The Morning Adam™.
Like this one (our exploratory post produced TWO mic-dropper comments)…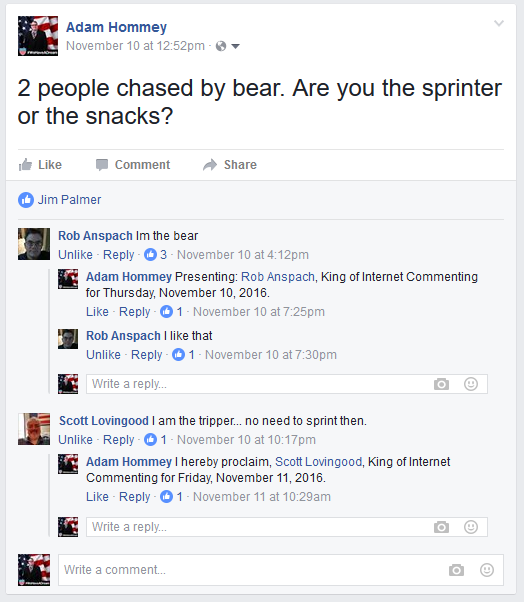 And this one…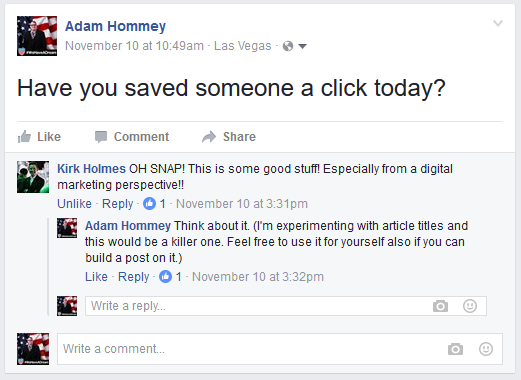 This is also good for making your own pithy and poignant note stand out, like our Editor-In-Chief's Marine Corps Day and Veterans Day/Remembrance Day messages: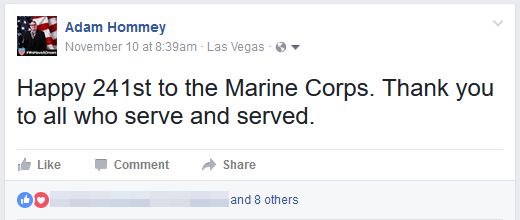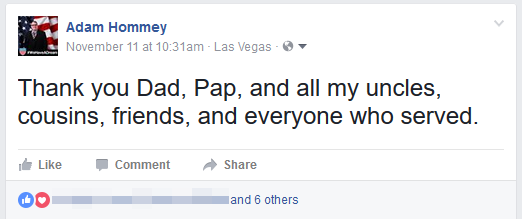 Seeing the possibilities?
Now, Here Are A Few More We Like From Around The Interwebs
We actually find this example of seed-based marketing admirable (we're possibly co-authoring a book with him in mid-2017):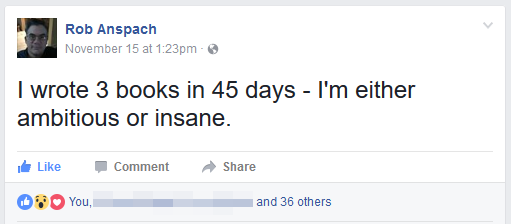 AWESOME example of audience bonding (we're now on the hook for a "baker's dozen" next time we visit Los Angeles):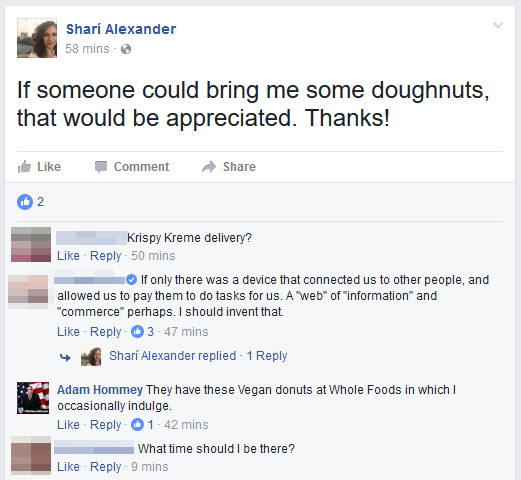 EXCELLENT method for building common ground with your audience by identifying common interests: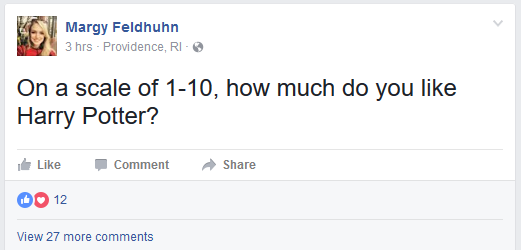 POWERFUL way to build buzz around a launch or promotion (this is LuLaRoe related):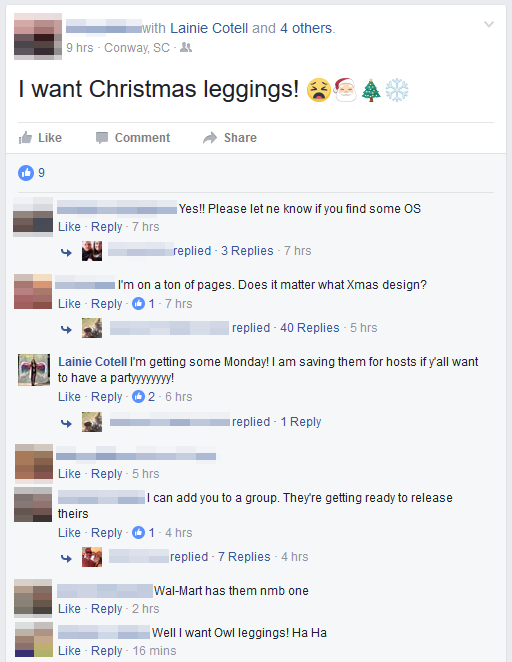 We Can't Wait To See What You Do With It!
This guy said, "I'm going to make a long speech because I've not had the time to prepare a short one."
We alliterate in reply, "Producing powerfully pithy prose prescribes practice and patience."
Embrace the power.
We're serious – send us your examples!