It was about 8:30 last night.
We hadn't decorated for Christmas since 2012, the year before we relocated to Las Vegas.
Back then, we had three trees – a 7-foot unlit marvel we lit up and trimmed old-school, a 3-foot unlit marvel we lit up and trimmed per a different text in that same old school, and a ceramic tree that hung on the wall.
The 7-footer, we donated before the move.
The ceramic was, sadly, a casualty of said move – too bad. Our grandmother had made it by hand 🙁
The 3-footer had stayed in the box for four years, still with the extra packing tape and shipping labels from being mailed cross-country.
Hadn't been taken out of the box since Pittsburgh in 2012.
Why?
Well…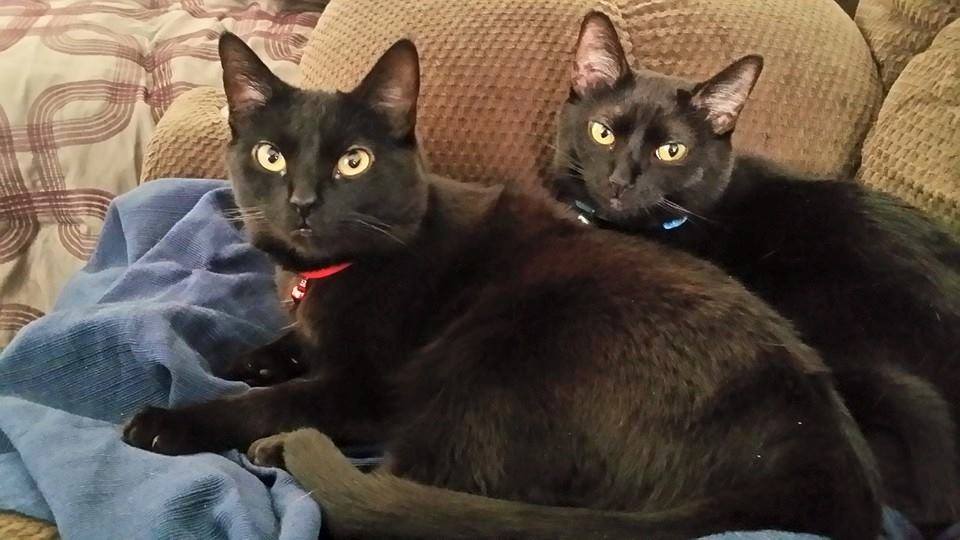 Anyway, now that the Office Panthers are about 25 in cat years, we decided to take a chance and put the 3-footer up.
In the office, so we could close the door when the Purrincesses were unsupervised.
Oh heck… it's Christmas!
And, Oh Boy, Did We Have To MacGyver It, Duct Tape And All…
We cranked up some Christmas tunes and got to work.
Although the tree was tightly packed up and properly folded in the box, it got busted up pretty good in the move. About a third of the branches were loose because their mounts were broken. Using the duct tape in a discreet way, we got the tree fixed up good enough for one last Christmas before we replace it.
A few of the ornaments were broken, but enough survived.
The three strings of light, which twinkle very subtly, worked, but had a few blown bulbs here and there.
So we got that thing together.
One Small Problem Though – Miraculously Resolved…
The lit star that went at the top didn't work. We tried to fix it – by replacing each bulb with one we knew worked (no dice) and then, using old-school techniques, throwing the star across the room (no dice).
We couldn't believe it, but KMart was still open – and they had a lit star available!
One catch – the tree had gold tinsel, while the new star has silver-tinsel lining. Fortunately, they had ONE strand of silver tinsel left to make everything match.
SCORE!
The Office Panthers Love The Tree – A Little Too Much
As of press time, there have been two attempts on the tree, both launched by Alessandra (the cat on the left in the photo above).
One was thwarted immediately.
The second resulted in one kidnapped ornament (quickly recovered) and one of the ceramic teddy bears at the bottom left was a casualty that, sadly, was shattered beyond fixing.
(Stella was too busy gabbing on the phone.)
All the same, here it is – ready to keep us company as we use this upcoming quiet, no-phone-call week to make major progress on our upcoming book: