Last Friday, The Morning Adam™ was chagrined to learn that one of our favorite readers had lost both her cats.
From what we gather, it was a common issue: someone left a door open and the indoor cats went exploring outside.
One of the cats (Tori) was found very quickly, but the other (Kayleigh) seemed to do a vanishing act.
A few moments ago, we were ecstatic to learn Kayleigh was spotted by a neighbor… and Kayleigh is now home.
This is something we at the office worry about, as both of OUR purrsonal assistants (Alessandra and Stella) are indoor cats with a lot of curiosity about what lay beyond the windows and doors.
They wear bells on their collars at all times for their own safety, as can be seen here: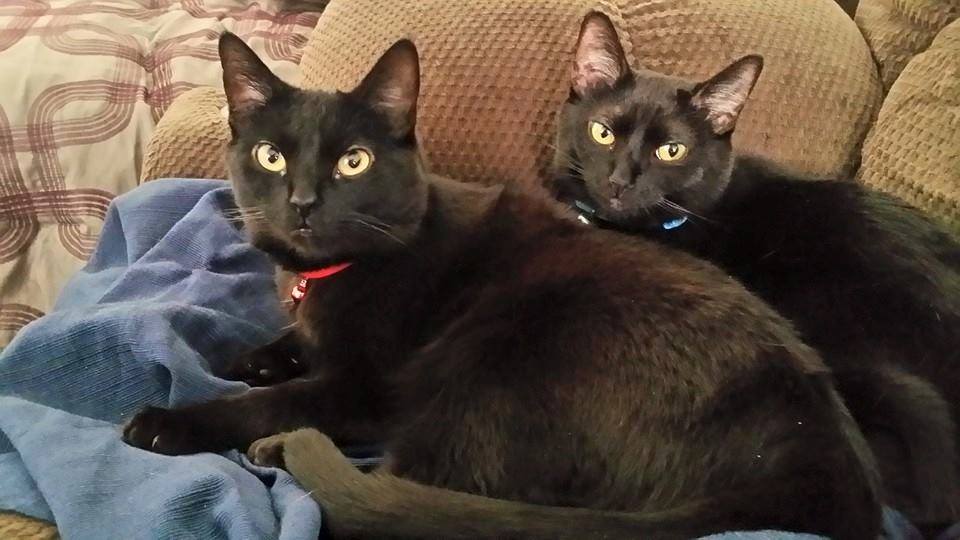 All the same,
We Knew From The Moment We Heard They Got Outside, Both Cats Would Soon Be Home, Safe And Sound.
No, we had no evidence. Other than knowing flyers and online notices had been posted, and regular searches were being conducted outside, we had no statistical or logical proof.
But, we just knew it.
Here's Why…
People say to us "How do you stay so optimistic?" or "I wish I shared your optimism."
It's simple: WE CHOOSE OPTIMISM.
About our business.
About the success of The Morning Adam™ which we know, any time now, is going to become virally world-famous.
About what our friends, supporters, and clients are working through.
About the election and the future of our country.
About what the next year has in store.
About everything that's going on.
We Choose ONLY To See Things Optimistically.
We clear out the negative.
Then we fill the space with evidence that things WILL work out just right, and engage in activities that support the vision.
As we see it, if we're going to exercise our brains and let them spin pondering the future, we might as well let the spin happen in a positive way.
Just like, since we're thinking anyway, we choose to think BIG.
Because…