Aside from (among many other things) getting elected President four times, saving the free world (with this guy), and being the fifth cousin and nephew-in-law of The Ultimate American Badass, FDR was known to do some serious mic-dropping.
Besides his definitive statements on fear and infamy, he let us know in no uncertain terms that had social media been around back then, he wouldn't be spewing divisive crap like "If that's what you support, then just unfriend me now".
Here's how he would handle it (from one of our favorite books, ever):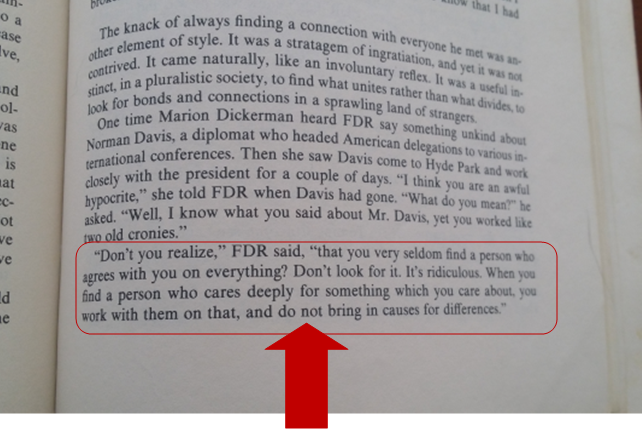 Okay?